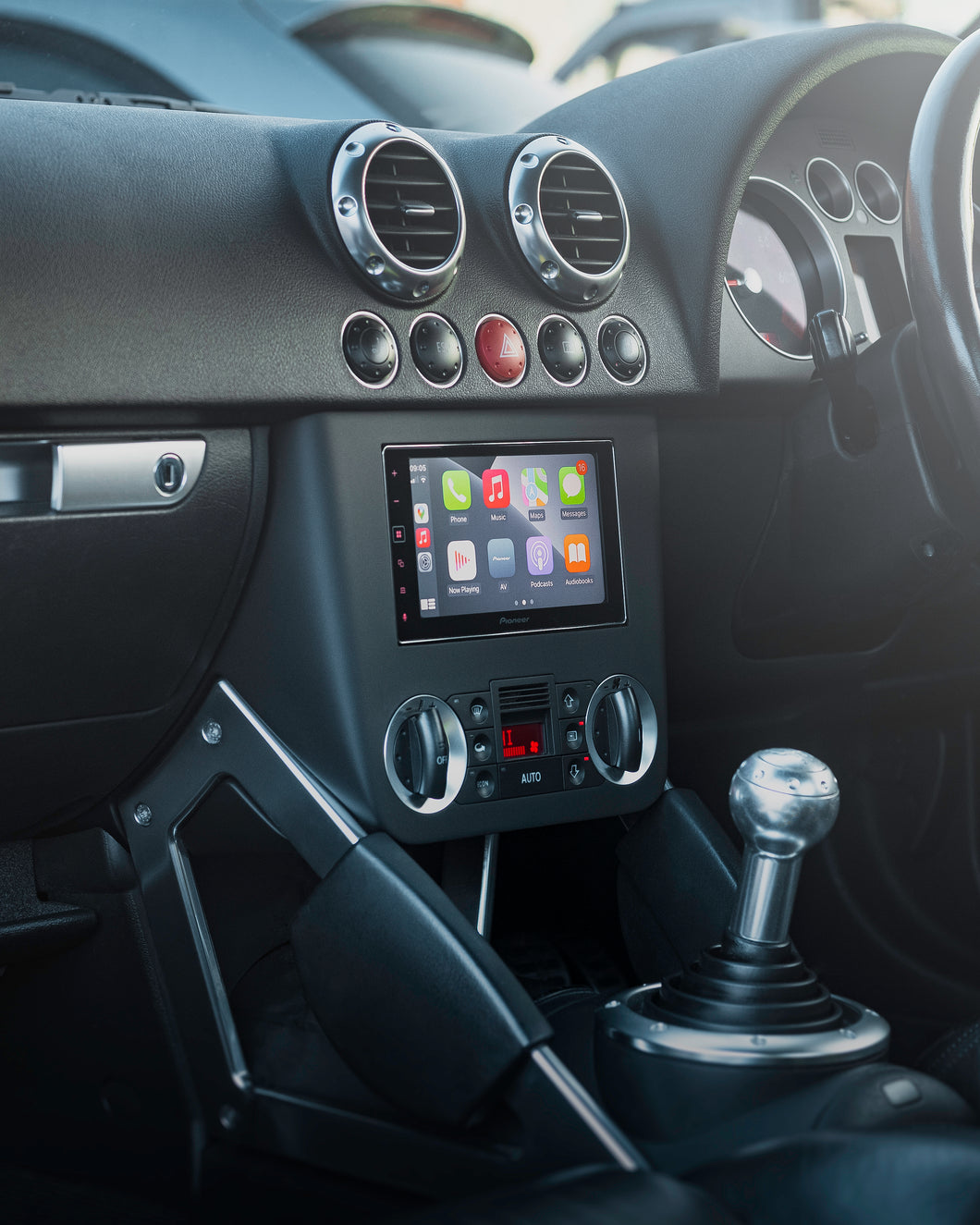 Audi TT MK1 Double Din Fascia
RTA Fabrication
Regular price $384.00 Sale


These fascias are now being manufactured to order. Lead time from a confirmed order to dispatch is 1-2 weeks
Brand new for 2022 is the RTA Audi TT MK1 Double Din fascia. This is a remastered version of the original fascia we produced previously.
This fascia replaces the entire original centre console and enables the installation of a double din stereo up to 7". This installation kit is only compatible with branded stereos (Alpine, Kenwood, Pioneer, Sony etc), and is not compatible with any Chinese or non-branded stereos. These stereos do not follow industry-standard sizing, therefore the nose of the stereo will not fit inside the fascias opening. If you are unsure if your stereo is compatible, please get in touch so we can verify or advise on stereo choice. Returns for stereo incompatibility will not be accepted.
Opening dimensions for stereo are 172mm x 98mm
*Stereo not included
Manufactured by RTA Fabrication in the United Kingdom.