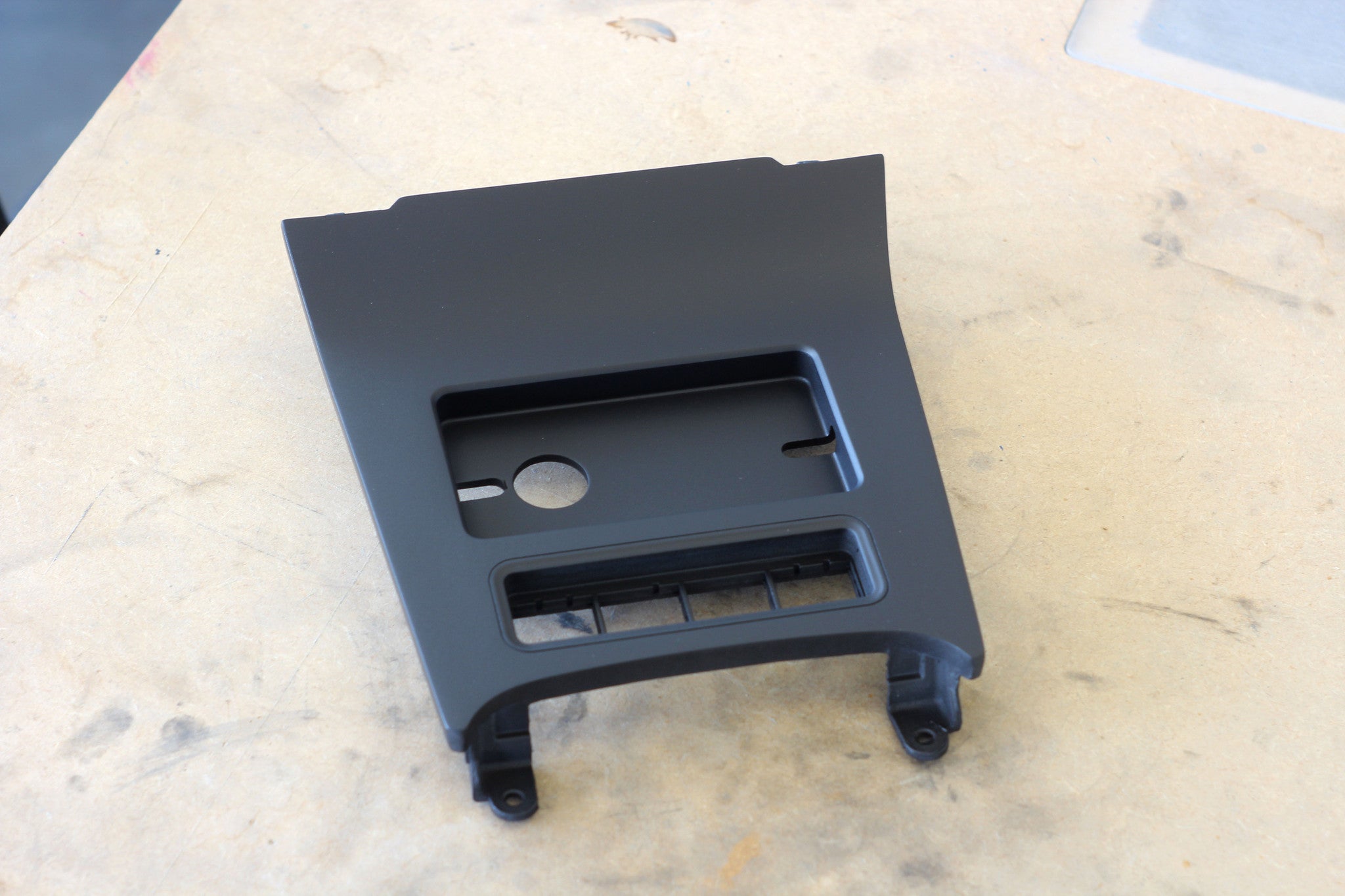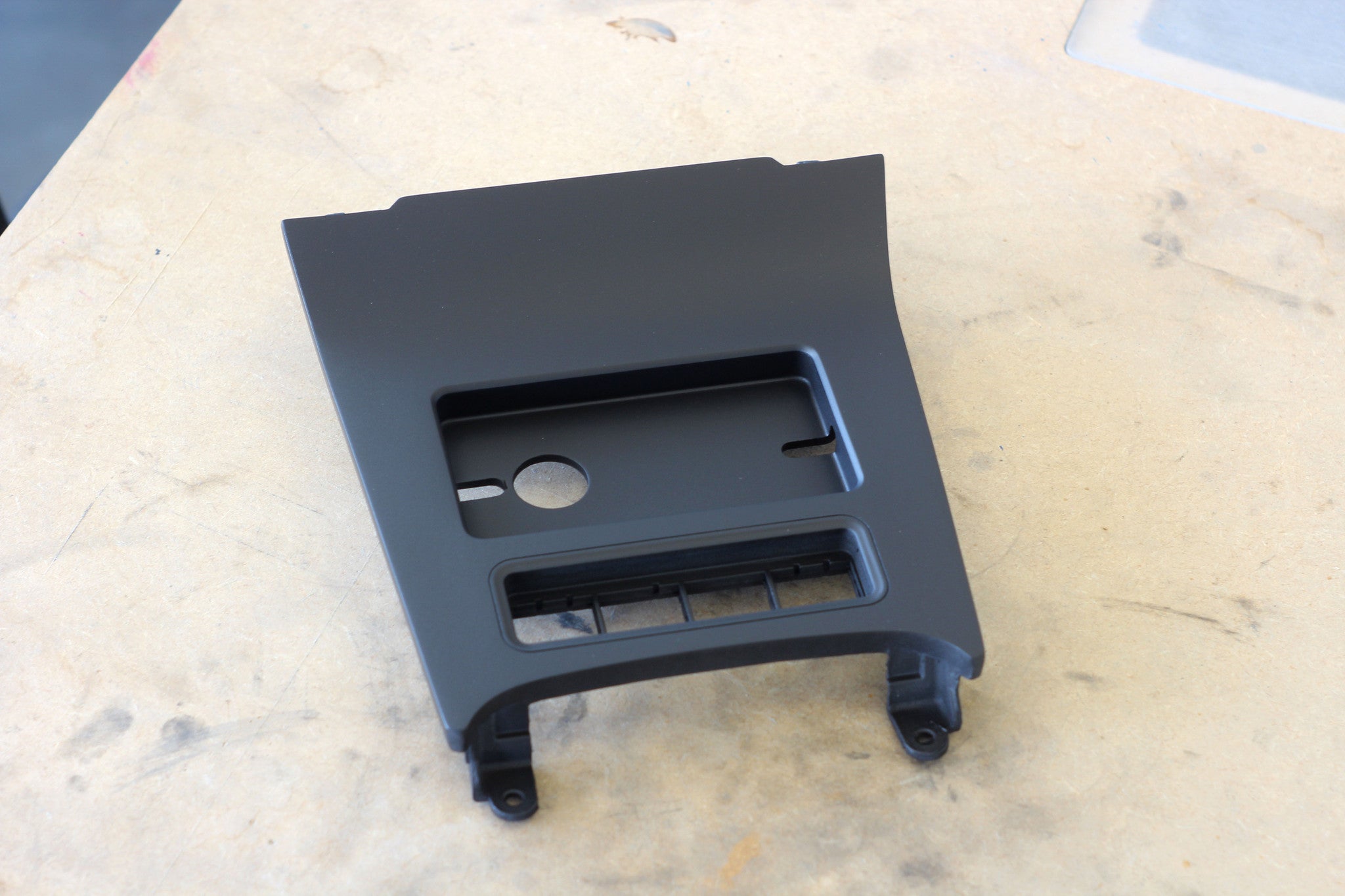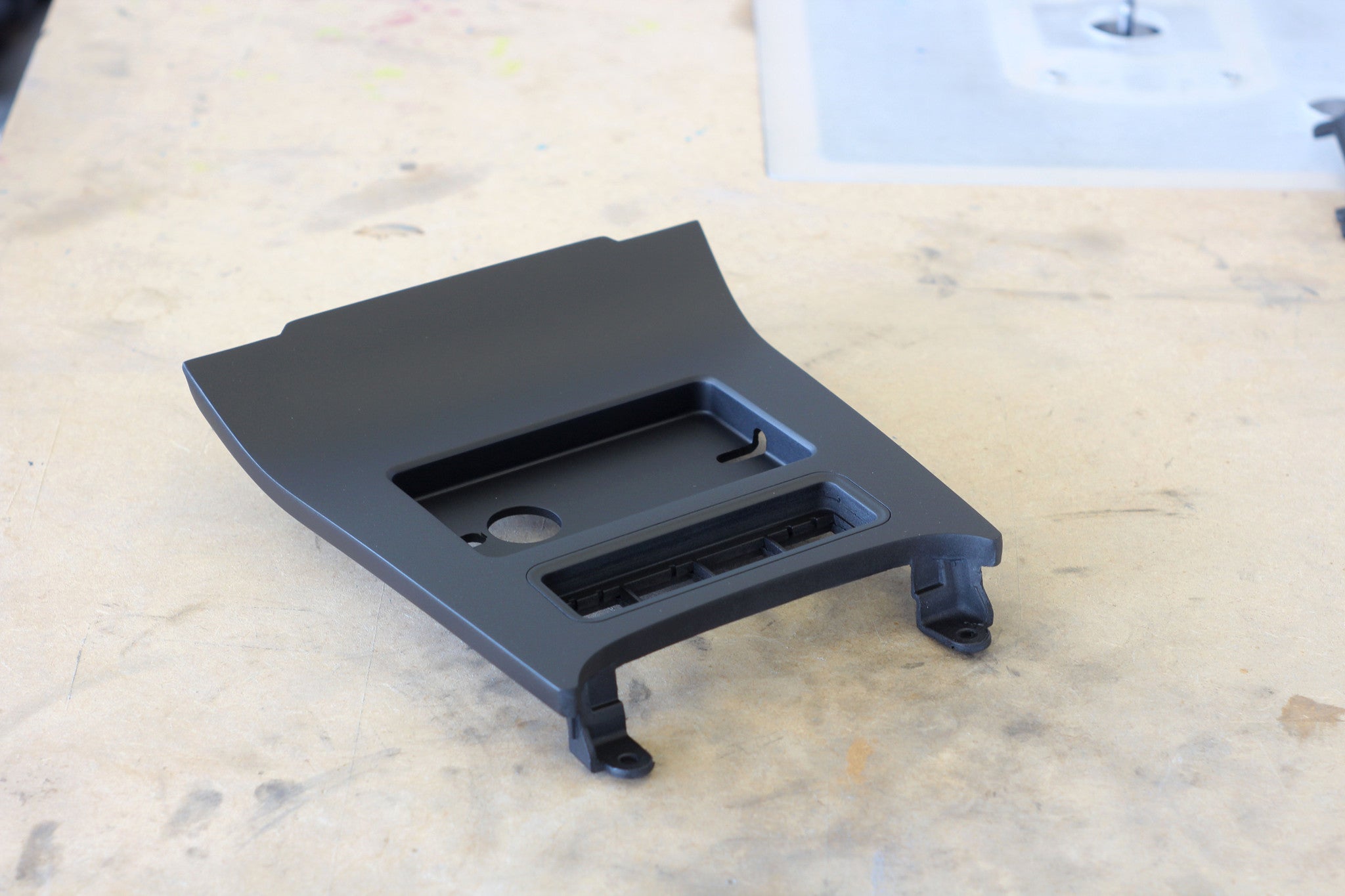 VW Ashtray 3H/ 3P Controller Mount
$128.00
This 3H/ 3P controller mount is a direct replacement part for your original ashtray. Simply remove your existing ashtray, swap out the buttons, and secure the controller mount into place using the factory fixing points.
The mount features two holes that line up with the recessed channels for the cable on the rear of your controller to be fed through. It has a hole in the center so if you ever need to remove your controller from the mount you can push it out with ease from the back. The mount itself has enough clearance for it to be trimmed with material on the inside. The buttons on the controller will need to be turned depending as the controller will be in a horizontal orientation. The mount has cable holes cut both sides so the controller can be mounted either way around to suit a left or right-hand vehicle.
This product is a complete one-piece moulded part ready to fit.
This controller mount is finished in matt black.
This product will fit:
VW MK5 Golf
VW MK6 Golf
VW Scirocco
VW Jetta
VW EOS
Please note: This item is manufactured to order and will be dispatched within 2-3 days of your order being placed.
*** 3H/ 3P controller not included in this sale.
*** Buttons shown are not included in this sale.
Plug & Play
Fitting requires no modifications to the vehicle as this is a direct replacement part. All of the original button and blanks can be transferred over to the new mount.
OEM Appearance
The controller mount blends seamlessly into the interior to appear factory fitted and non-intrusive. Functionality of the original buttons are retained.